Thomas M. Anichini, CFA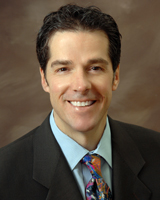 tom@portfoliowizards.com


Tom Anichini on LinkedIn
Tom is an investment professional living in San Diego. He has built and managed quantitative US and global equity portfolios for institutional clients on four continents, including one of the earliest 130/30 strategies and a low volatility hedge fund.
Tom is co-author, with Ganlin Xu, of Mean-Variance Analysis in Post-Retirement Planning.
A lifetime learner, in 2015 Tom earned a specialization certificate in Data Science, a 10-course curriculum by Johns Hopkins University offered on Coursera.
Over 2011-2014 Tom served on the Society of Actuaries Investment Section Council, presiding as Council Chair over 2012-13.
Previously working as an investment consultant, Tom specialized in manager research in all asset classes and developed expertise in topics such as manager structure, manager due diligence, and linked performance attribution.
Tom's previous employers include:
Westpeak Global Advisors
Ennis, Knupp & Associates
Freeman Investment Management
Mercer (investment consulting and pension actuarial consulting)
Tom earned his MBA in Finance from the University of Chicago Booth School of Business and his BS in Mathematics – Actuarial Science from the University of Illinois at Urbana-Champaign. Tom is a CFA charter holder.
---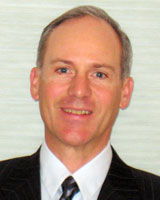 Dorian (Randy) Young, CFA, CAIA

dyoung3@ChicagoBooth.edu


Randy Young on LinkedIn
Randy is an independent investment professional in the Bay Area. He sits on the Board of Directors at the CFA Society of San Francisco (CFASF) and was until recently the Chair of CFASF's Continuing Education (CE) Committee, a role in which he orchestrated many CE events, including the 15-part "ETF School" series.
From 1995 to 2008, Randy led the portfolio analysis effort at RCM Capital Management in San Francisco both as Head of the Quantitative Analytics & Risk Strategy team and as a specialist on the US Large Cap Equity Portfolio Management Team providing support in all quantitative areas including portfolio strategy and structure. At RCM he served on the Equity Management Team, the Senior Managers Group, the Composite Committee, and the Derivatives Risk Management Committee.
Randy has also worked as an equity backtesting/simulation specialist at Vestek Systems in San Francisco, as a management consultant at A.T. Kearney in Chicago and Amsterdam, and as an efficiency expert at UPS. Randy earned his A.B. cum laude in Applied Mathematics from Harvard University and his M.B.A. with honors in Financial Management and International Business from the University of Chicago Booth School of Business. He also studied abroad at Erasmus University Rotterdam School of Management. He earned is CFA charter in 1995 and his CAIA (Chartered Alternative Investment Analyst) charter in 2009.